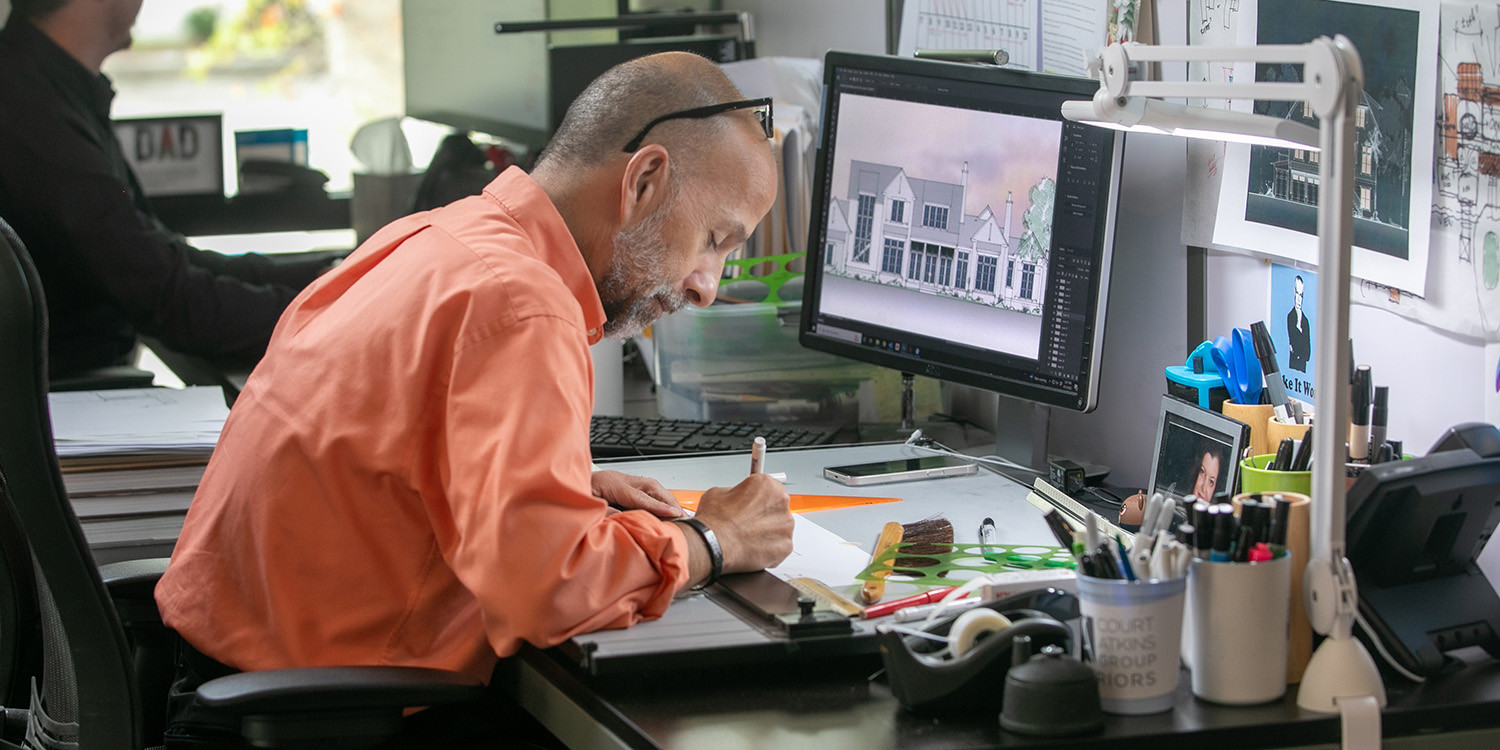 "At first, we like to talk everything but architecture…"
St. Regis or the W. Picasso or Jeff Koons. Paris or Havana. Beethoven or Bob Dylan. We want to know our clients like lifelong friends so we can create the project of their dreams.
We believe spaces should reflect the richness of life - for those living and working within them, and those passing through. Besides being beautiful and intuitive to their environments, our designs are created collaboratively to be as compelling and multi-faceted as the people they're built for; spaces that articulate craftsmanship, story, and identity, all while welcoming and stimulating new discoveries and dialogues daily. See what we mean.
DIFFERENTIATORS
Client-driven. Creatively-led.
We're only precious about enjoying the process.
Designing, building, and outfitting any space is a journey, and we've found we enjoy it most when we work with like-minded people. Those who have a point of view–who bring ideas and optimism. Who love collaboration. And who trust us to bring the best of our creativity and experience to the project so we can guide their vision.
We give structure to sparks of inspiration.
"Everything is connected." This design philosophy is at the center of our holistic guidance. Through research, conversation, and collaboration, we connect the dots across life experiences, design inspiration, community, functionality, and budget to create spaces as unique as those who dream them into existence.
We preempt problem-solving.
Because of our breadth of experience, we've seen and successfully navigated just about every design challenge. Every day, we do our best to anticipate obstacles and manage even the smallest of details to ensure our client's experience is as flawless and enjoyable as possible. Never more, never less.
We focus on connection.
Relationships make what we do worthwhile. Our clients become instant friends. Our colleagues become family. We're all partners in enriching our lives and relationships through creative excellence and inspired design.
"
Our clients benefit from the experience, expertise, and creativity of a number of associates on their own project team. Each member brings energy and fresh perspectives to keep the design flowing through the entire project delivery."
Jason Broene, Principal, Studio Manager
Our open studio environment inspires a constant exchange of dynamic solutions and a fully collaborative approach to each new residential, commercial, or interior design project. Over the years, we've remained committed to keeping our clients at the center of our focus, surrounding them with dedicated, reliable teams of designers, managers, and leaders who constantly communicate with them throughout the life of the project.
Using hand-rendered drawings, three-dimensional models, and computer simulations, we provide our clients with integrated views of each project, allowing them to follow the evolution of a concept and clearly understand how the project will look when completed.
See how our approach applies to your project.
Contact Us