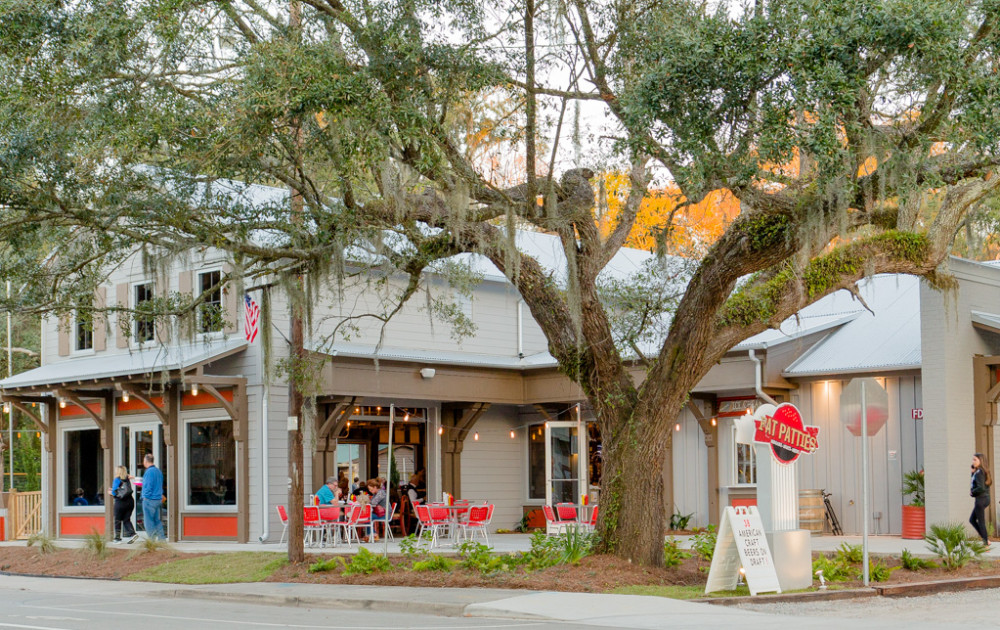 The casual, mixed-used space at Fat Patties restaurant complements its menu featuring burgers and craft beer. Based on the owner's vision, design plans included indoor and outdoor dining venues, as well as a free-standing outdoor bar.
Location: Bluffton, South Carolina
Partners:
Architecture + Interior Design: Court Atkins Group
Contractor: Beaufort Construction
Structural Engineering: Cranston Engineering Group, PC
MEP/FP: Sustainable Design Consultants / Delta Engineering
Civil Engineering: Ward Edwards
Landscape Architecture: Witmer, Jones, Keefer, Ltd.