2022 Design Homeruns
Allison Farmer
December 1st, 2022
Residential
We love a design homerun, and for the month of December, we're sharing the best of the best – our design all-stars that you can't get enough of. Court Atkins Christmas is here, and it's bound to be good.
Let the countdown begin: #10 drops tomorrow, and it's an iconic Lowcountry home and timeless fan-favorite. 
Which residence will take home the prize of this year's audience favorite? Check back as we count down and share the top ten fan favorites our Instagram followers can't get enough of.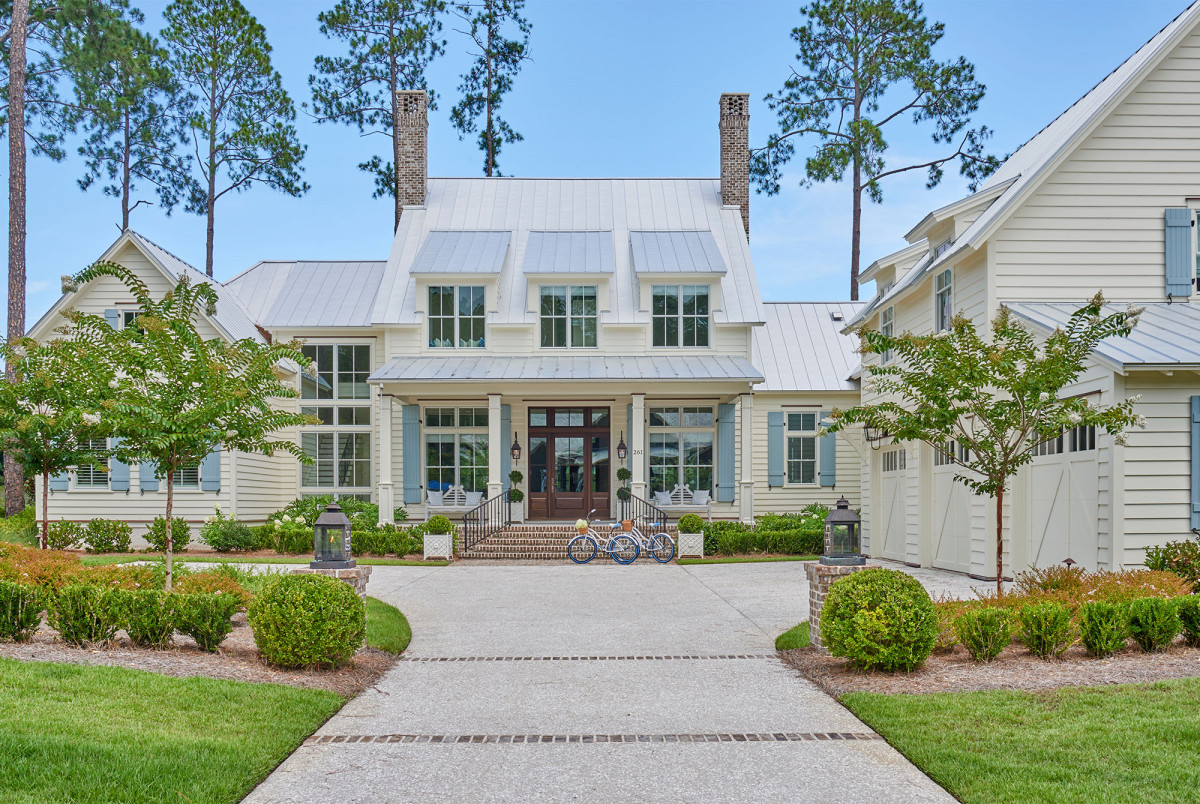 #10: River Road Residence
We'll start the countdown with #10: our River Road Residence. This Palmetto Bluff home is an artful take on the quintessential Lowcountry-style home and a timeless fan favorite, with its wide front porch, tall windows, and soft blue shutters.
View more of this timeless Lowcountry residence.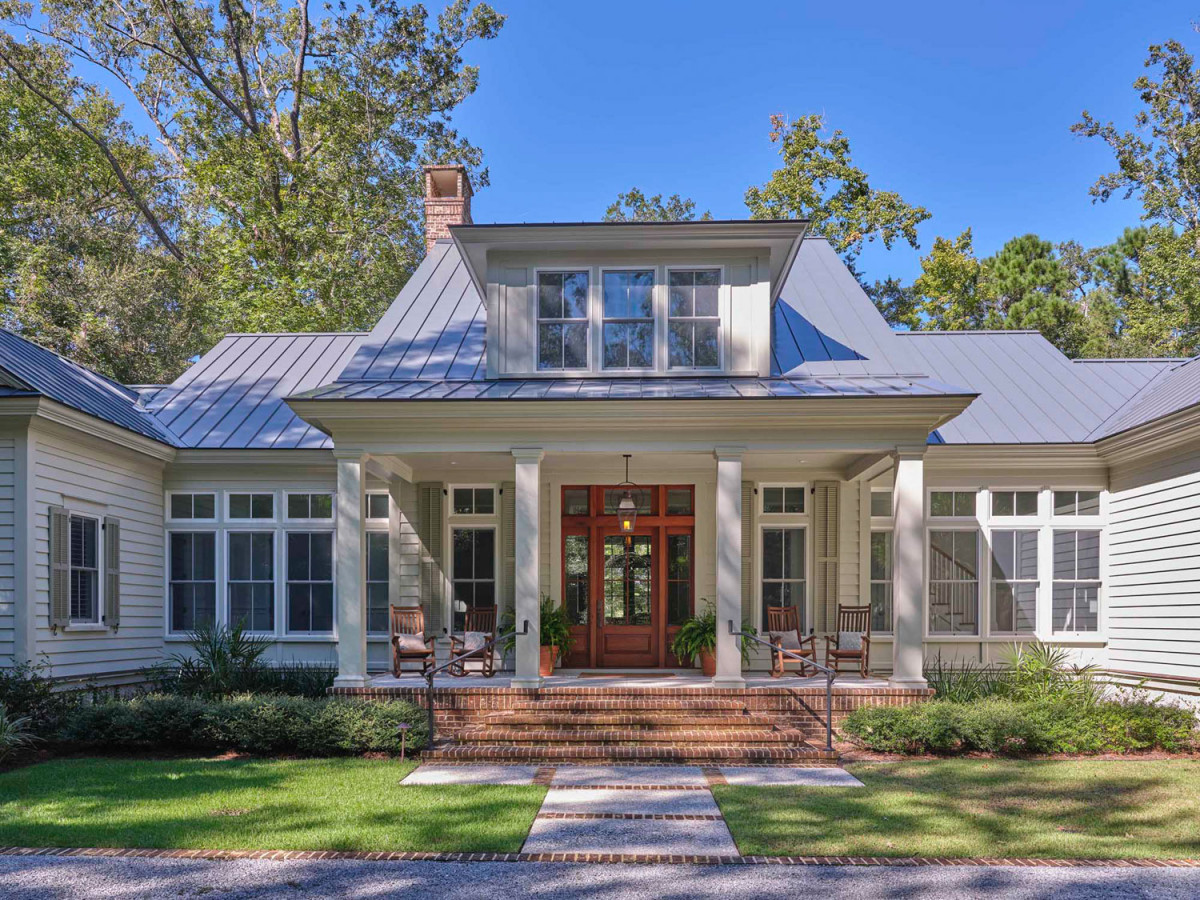 #9: Chechessee River Residence
It's no surprise that our Chechessee River Residence is #9 on this year's list of fan favorites. Classical proportions, symmetry, and balance take center stage in this gracious Spring Island home.
View more of this welcoming residence, including the interior, which incorporates pops of attitude throughout a traditional aesthetic.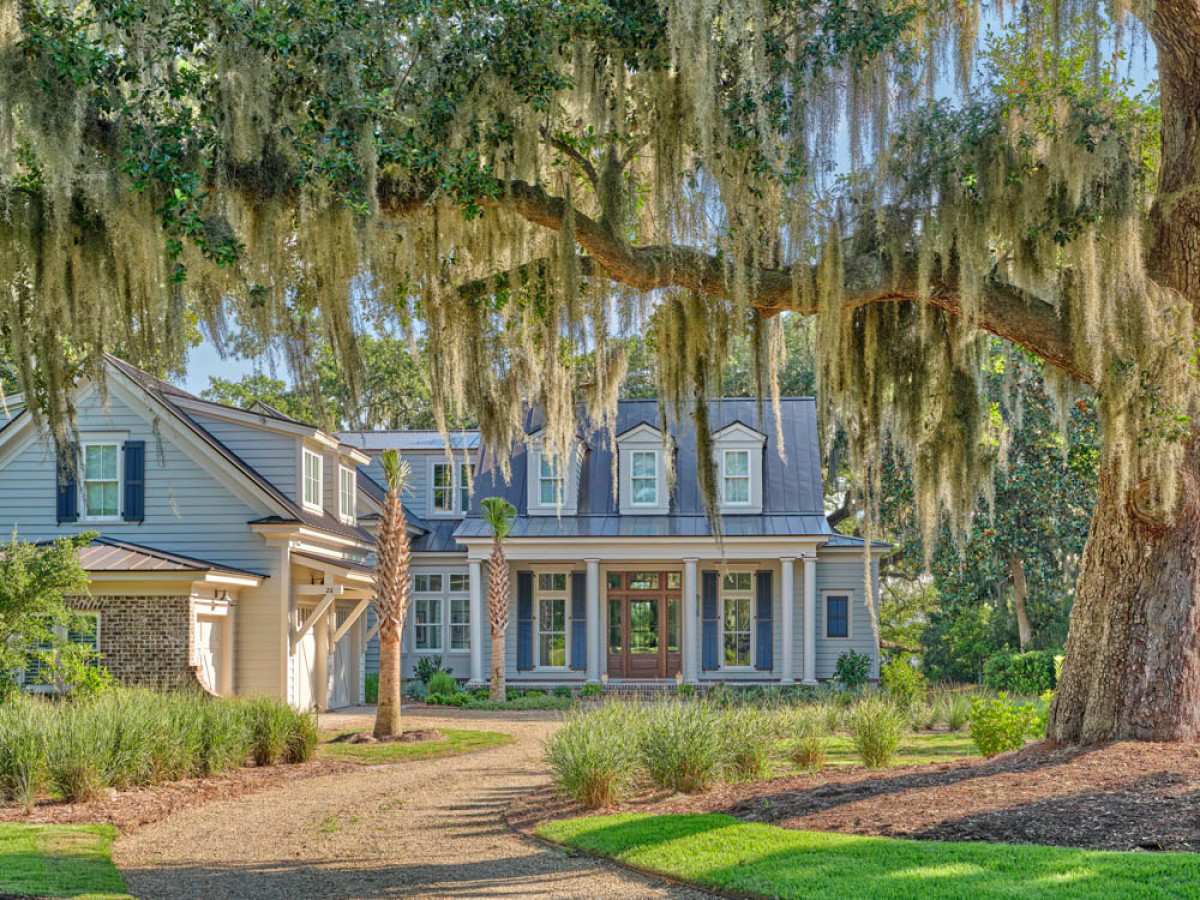 #8: Bonny Shore Residence
It wouldn't be a design countdown without our beloved Bonny Shore Residence, which comes in at #8 on this year's fan-favorite roundup. And it's no surprise this home is such a hit. Court Atkins Group architecture and interior design teams worked in tandem, and what emerged is a classic and traditional riverfront retreat with a graceful formality.
View more of this timeless residence.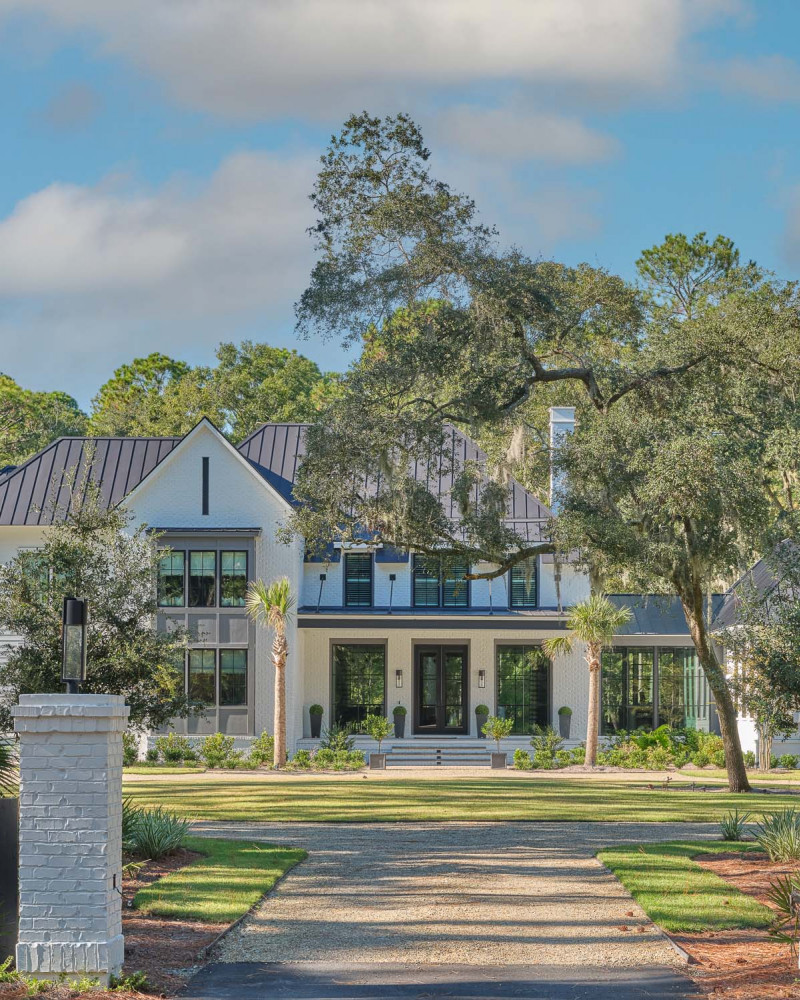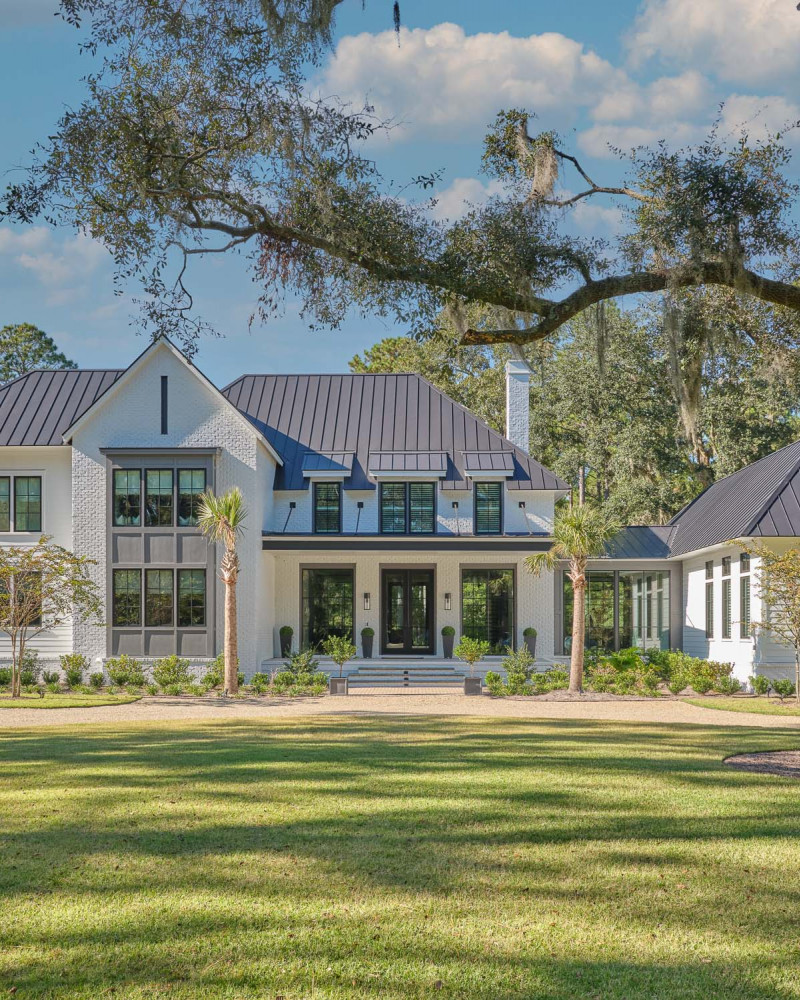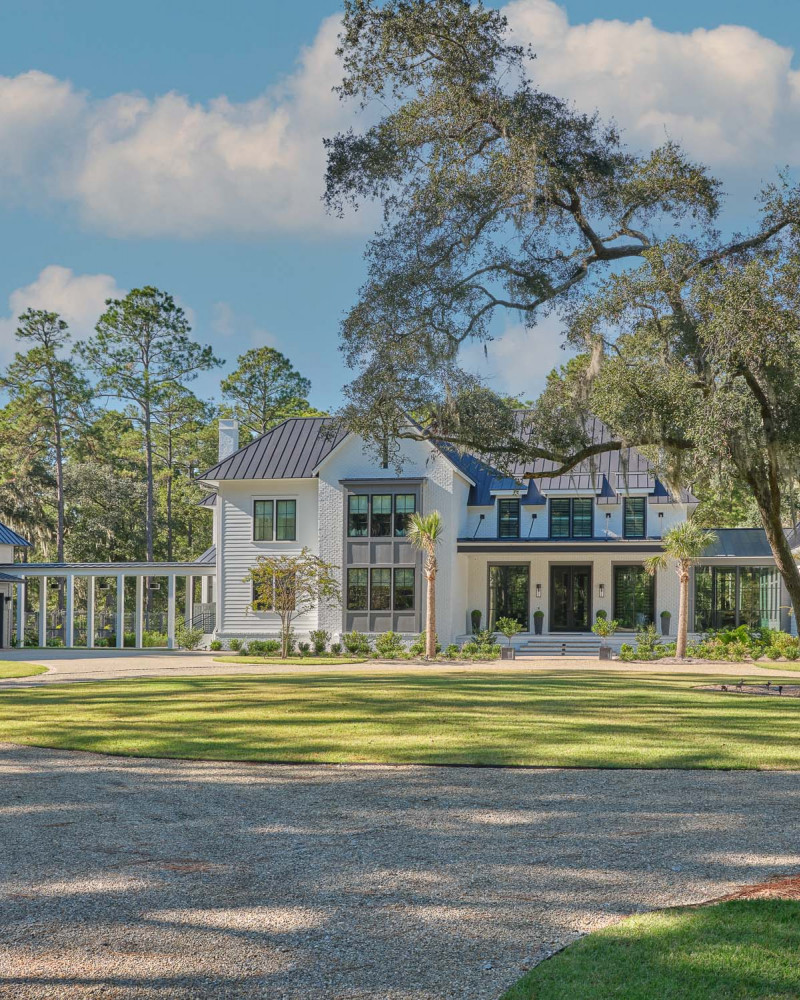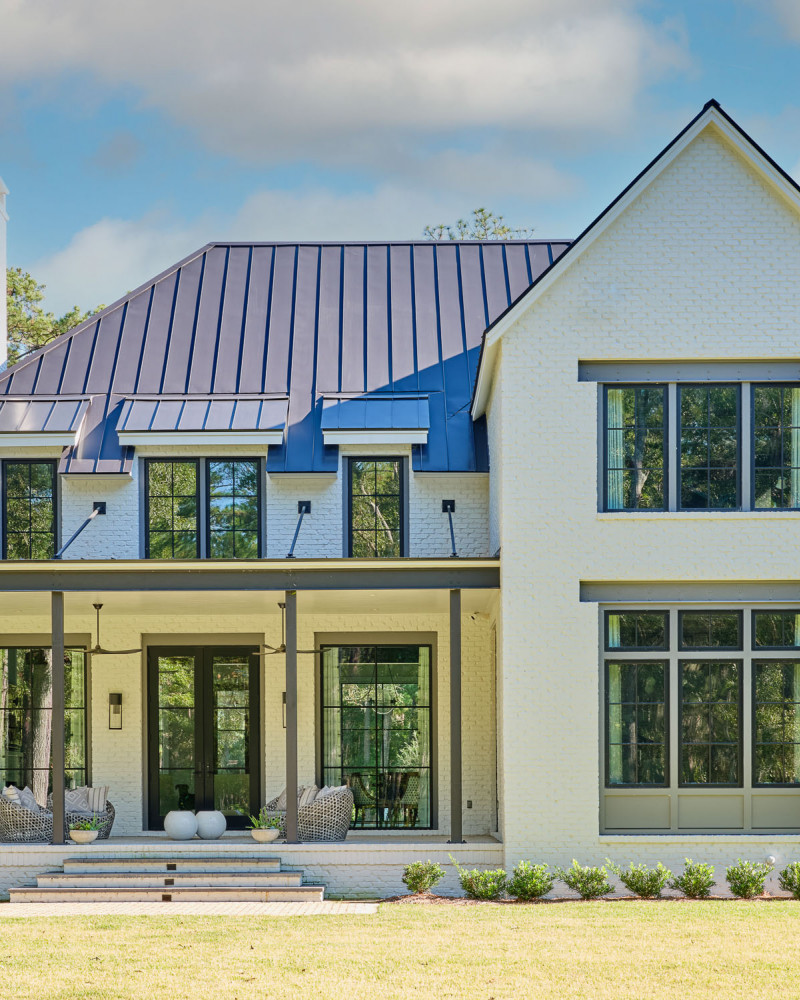 #7: Equestrian Residence
Coming in at #7 on our fan-favorite countdown is this transitional Palmetto Bluff equestrian residence.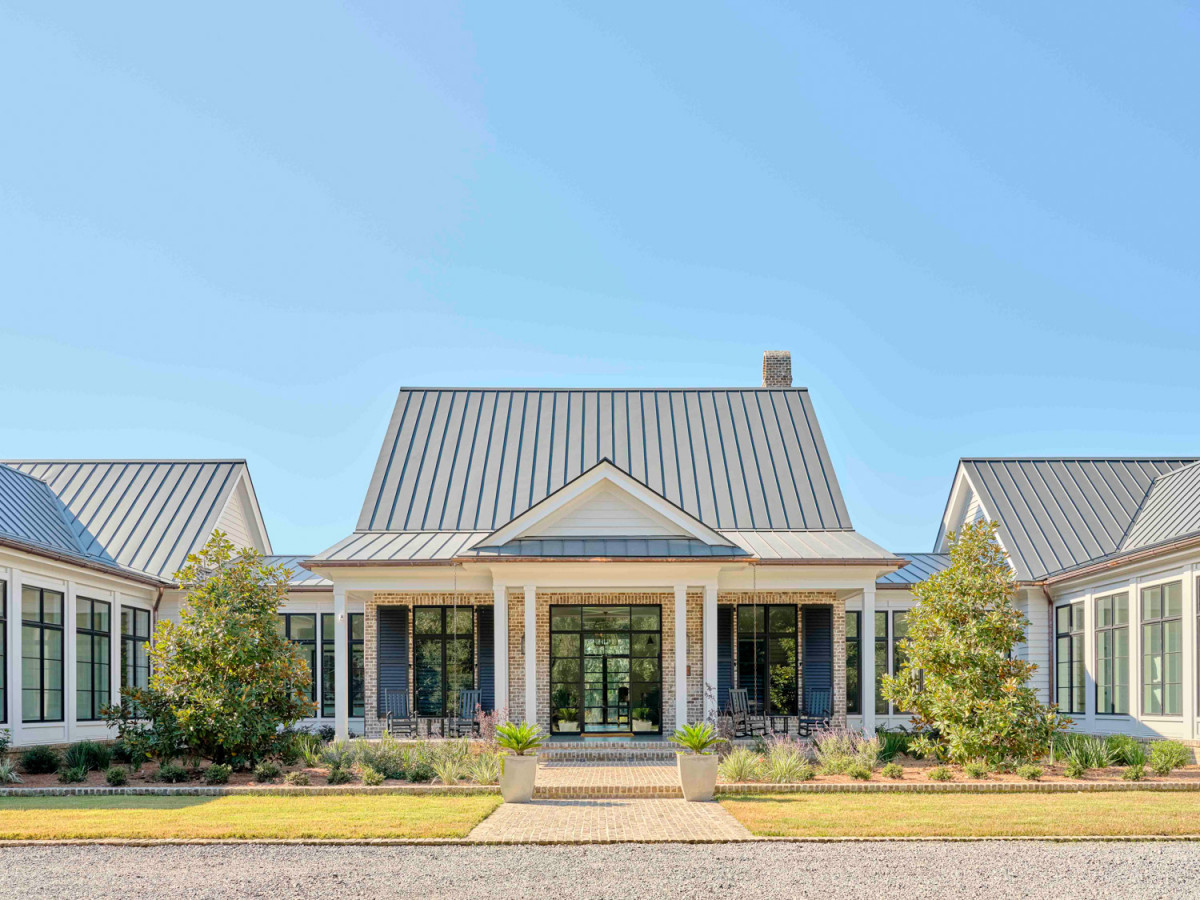 #6: Brays Island Residence
Designed with guests in mind, it's no surprise that our Brays Island Residence tops the charts at #6.
The daily flow of family, guests, and their dynamic lifestyles were key considerations, and true to form, this home graciously welcomes all who enter.
View the inside of this entertaining-geared home.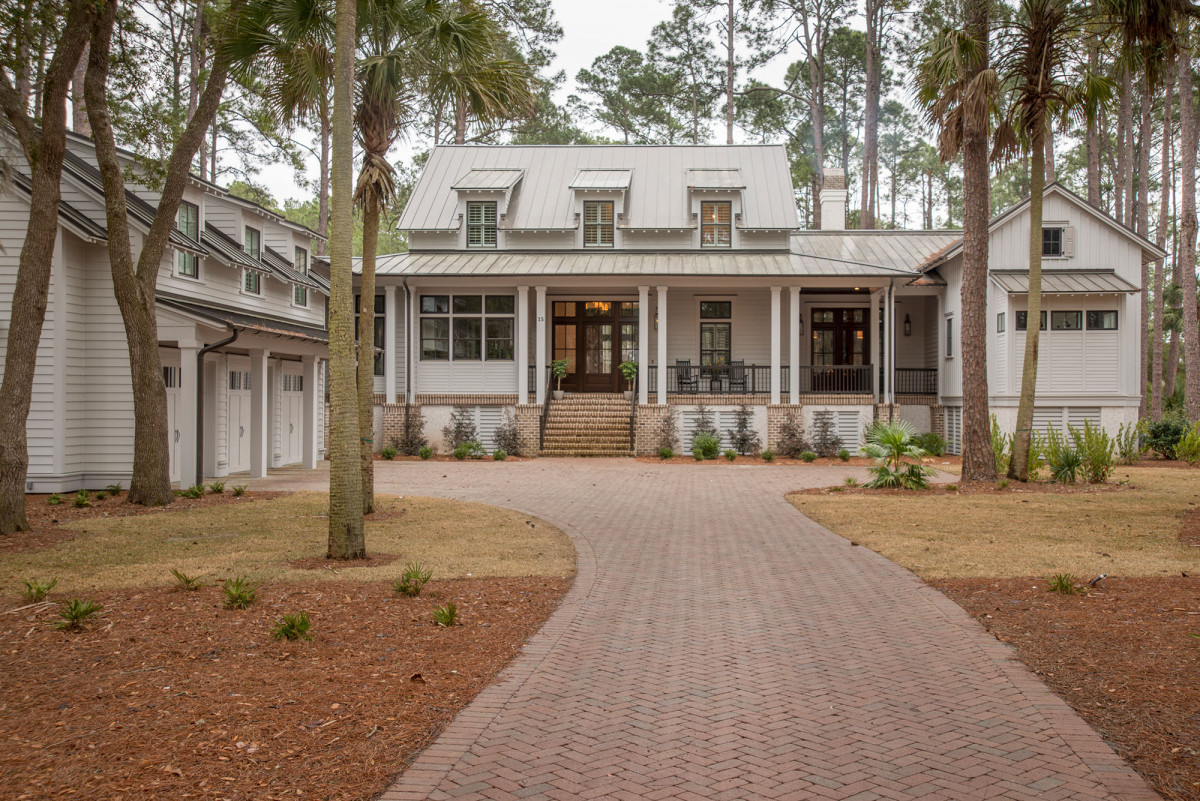 #5: Palmetto Bluff Residence
Hitting the list at #5, this Palmetto Bluff residence is a timeless take on the Lowcountry vernacular and a testament to enduring generational design and exceptional craftsmanship.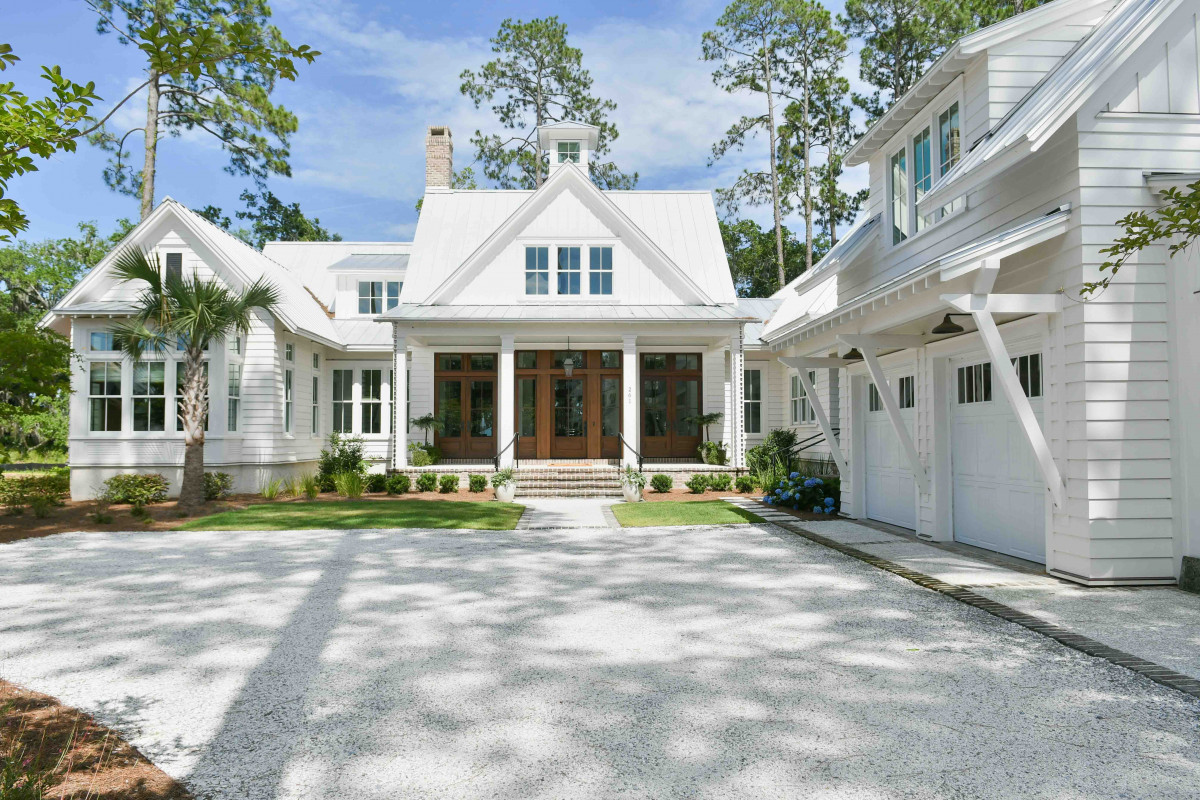 #4: Cauley Creek Residence
You love her, we love her, and you guessed it: #4 on this year's fan favorite list is our Cauley Creek Residence. Here, a clean, more modern take on the Lowcountry farmhouse embodies the relaxed feel of surrounding Moreland Village in Palmetto Bluff.
View more of this waterfront home.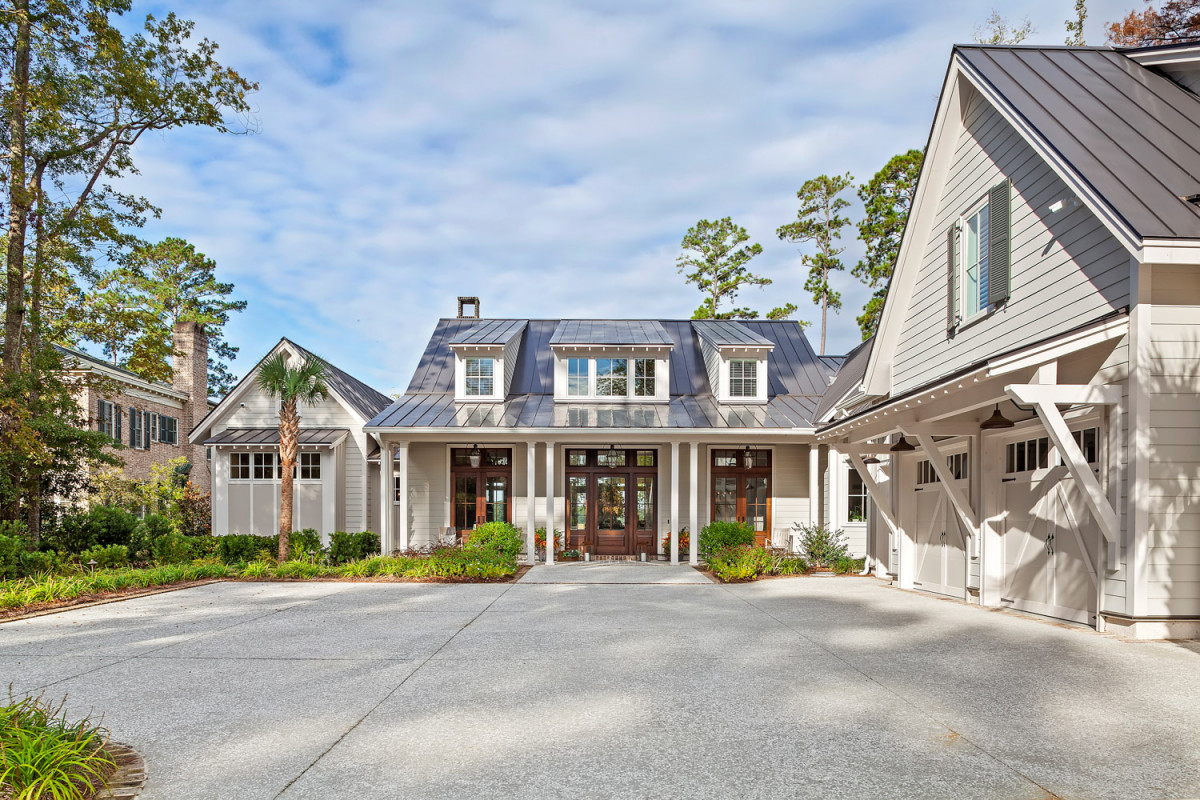 #3: Berkeley Hall Residence
Please say hello to #3 on this year's audience favorites: our Berkeley Hall Residence!
This Berkeley Hall riverfront home boasts a transitional Southern style, generous outdoor entertaining spaces, and picturesque views from every room in the house.
Holidays on the river? Don't mind if we do. View more of this residence.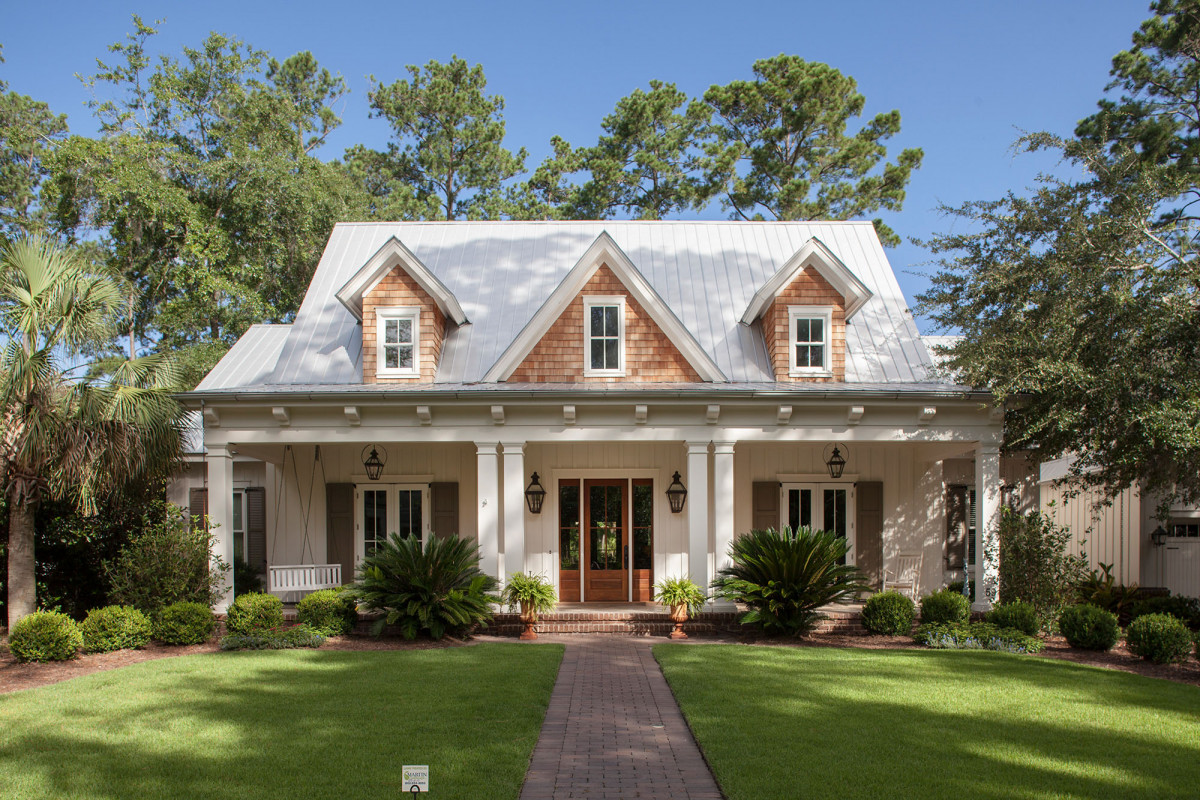 #2: Palmetto Bluff Exterior Refresh
Another wildcard, #2 on our list bucks the status quo and is the only home on this year's fan-favorite countdown that isn't a custom design new build.
Instead, this existing residence was given an exterior refresh for a Palmetto Bluff client, creating a gracious front entry and porch with ample curb appeal.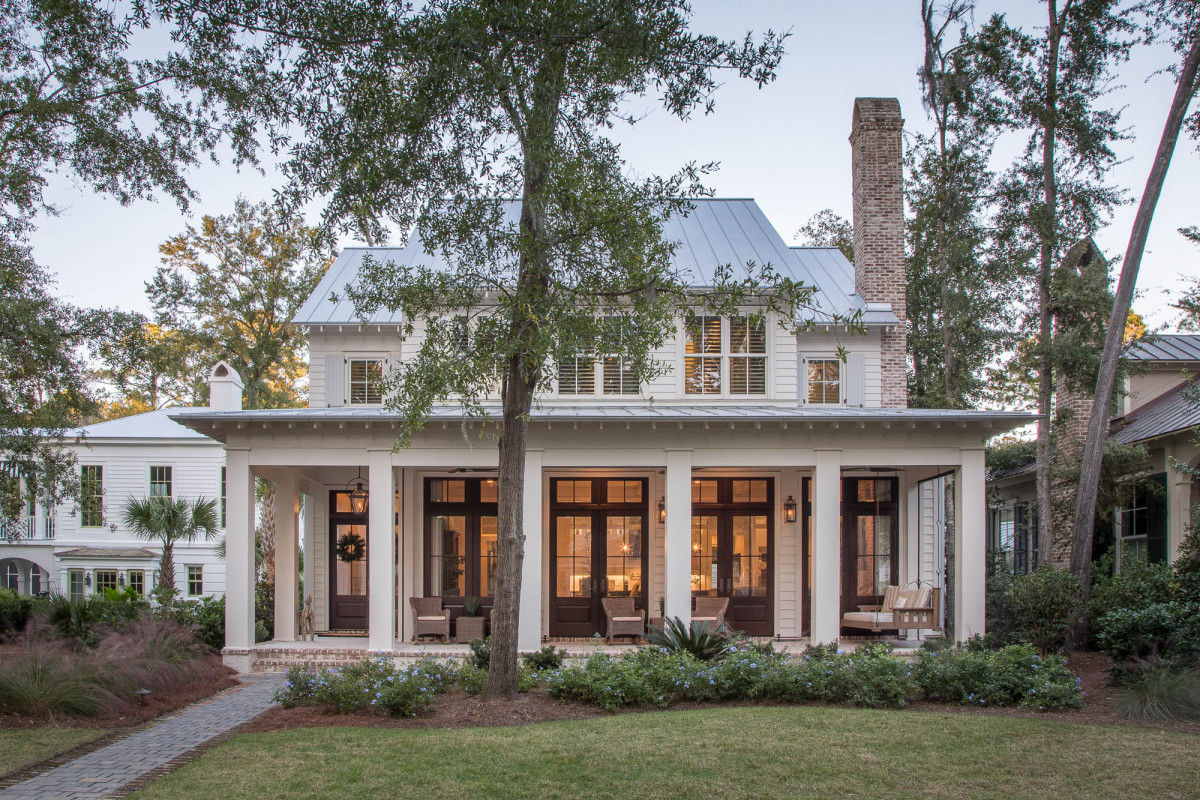 #1: Village House
And without further ado, we present this year's fan favorite!
This custom home was designed in partnership with H2 Builders to serve as their Palmetto Bluff Idea House and exemplifies what masterful design and craftsmanship can accomplish when working in tandem.
The 3,500 square foot custom Lowcountry cottage occupies a unique postage stamp-sized lot, so flipping the script and creating a home with an inviting, welcoming, and livable front porch that took advantage of the lot's natural light was key. In the back, an outdoor courtyard enclosed by a brick wall offers privacy and additional entertaining space.
While very Southern in terms of proportion and elegance, overscale doors and transoms bring in additional natural light and complement the home's clean lines.
Can't get enough? View more of this home.
And that concludes this year's fan-favorite countdown. View all of our projects here.
WANT MORE?
Sign up for our newsletter.
Stay up to date with all things Court Atkins Group – inspired design, client visions, upcoming events, the occasional bourbon recommendation, and so much more. We're glad you're here.